22 tags
Top 10 shows of 2012 (+Honorable Mentions)
10. Parades End  While a British drama about the upper class during Edwardian England and the first world war seems to reek of Downton Abbey, this miniseries actually has substance and things to say. Benedict Cumberbatch fulfills his namesake and plays a stuffy, sexually repressed young lord whose brilliance in finance and bureaucracy do not extend to the politics inherent in the upper class. His...
9 tags
Recent Random Musings of August
So instead of putting off writing and editing a big, formulated post/essay, I figured I'd go for a bunch of disparate thoughts that more accurately represents my thought process and interests. Bear with me, Since I'll be all over the place. The Pitchfork Peoples List If you haven't checked it out, Pitchfork compiled a user generated list of the top 200 albums from the past 15...
4 tags
6 tags
Moving Past Your Local Theater
Last weekend put me in a novel situation. I took a trip to the Smithsonian to see The Dark Night Rises in one of the original 6-story IMAX theaters (and not one of those converted theaters like the one in King of Prussia). I figured I would trust Mr. Nolan's assertions that the film was designed to be seen in that particular setting, and now I frankly can't imagine seeing it in a normal theater...
2 tags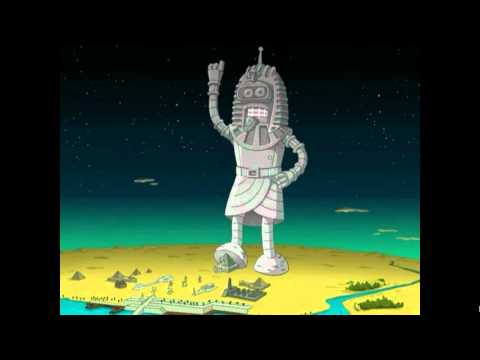 Falling Down the YouTube Rabbit Hole
Just like every other snooty white person, I spent last Sunday getting psyched for the return of Mad Men. And just like every other snooty white person, I was shocked shocked by Megan's performance of the Gillian Hill classic, "Zou Bisou Bisou." Take a look at this scandalous behavior, in case you're our one follower who doesn't watch Mad Men: As one YouTube commenter stated, this scene was...
5 tags
AKB48 and the Pop Culture Hive Mind
Hello faithful readers/people who saw this post pop up on Twitter! This is the first of what I'm hoping will be many articles that chronicle my descent into the strange strange world of Japanese popular culture. If all goes as planned, you should be able to track the gradual degradation of my sanity through the increasingly manic nature of each entry. But I shouldn't get ahead of myself just yet....
2 tags
bring on yr wrecking ball; or perhaps more...
 My life has been tracked by Bruce Springsteen. Imagine my mental and spiritual development as Sophia from The Walking Dead and Bruce as Deryl (or whatever bastardization of Darryl it is): I left prints and fragments of my childhood scattered around in a forest, and while every other band talked about how many carrots were left or why the other child in the party is allowed to walk around...
6 tags
rhyemusic: My first single.  Whenever I get my...
4 tags
french clap
Last Wednesday evening, after a long French lunch, I went to the Grand Théâtre in Angers for a night of vocal jazz.  You know, away from all the fliers.  Anyway, I don't have much to say about the show; technically, it was quite good - amazing, even - but I don't know enough about jazz as a style to really say.  Really, I want to talk about everything but the show. Possibly one of the...
5 tags
Cultural Resolutions
'Bout time, eh? Sorry about the ridiculously long hiatus, folks. At least it wasn't a "Third Season of Avatar: The Last Airbender"-esque hiatus. I guess it was closer to a "mid-third season of Lost" hiatus. More irritating than ridiculously lengthy.  So, in the spirit of the New Year, new beginnings, and, as Lucille Bluth would say, "a whole new set of...
9 tags
dear walker,
As the dawn of the New Year is typically a time for us to lie to ourselves a bit, I figured I would spend my sick-morning working on the first of what I'm sure will be MANY fine contributions to Omnivosaurus Rex in 2012 (why does that number ring a bell?). So here is my postcard to you from France.  You, Walker, and also you, our reading public, whoever you may be at this point. Since...
12 tags
Favorites from 2011: Albums
Alright, with minimal ado, here are my ten (or eleven) favorite albums I heard in 2011. I listened to a hell of a lot this year, making this list harder to compile than usual. I spent the whole damn year in the car, driving to job interviews, commuting to work, checking out apartments of various quality. In a year of life-changing transitions, music becomes even more important to me, as a constant...
12 tags
Favorites from 2011: Songs
2011 was a crazy year for me full of big life changes. It was also full of some terrific music, and I'd like to share what meant the most to me this year. So without further ado, here are picks for top songs of the year. Did I say "without further ado"? I should have said, "and now, some ado"! Bear with me here. The usual disclaimers apply: this is obviously just one...
1 tag
Don't Let Them Take It From You: Why I Love the...
Two Christmases ago, I gave you my heart, but the very next day I took it back and invested it in Demon's Souls, developed by From Software and published by Namco Bandai. It's a brutal work of dark fantasy and stoic mysticism expressed in the form of a Japanese role-playing game (RPG). To give the uninitiated context, typical RPGs are by-and-large the sci-fi/fantasy equivalent of...
7 tags
Finally, It's Time for Christmas Jams!
Hello Internet. It's been awhile. But I've been busy. Life happens! Life finds a way (never too busy for Jurassic Park). I shipped off to NYC and back to premiere a piece of music my friend and I wrote, I went to see The Bynars play a show at T.T. the Bear's, I closely followed the saga of those "Super Bass" girls, I got sucked into the endless, delicious abyss of...
7 tags
Eleven Number Elevens for 11/11/11
Today's a very special day, because going by the arbitrary number system we humans use to make time comprehensible, the numbers line up. It's 11/11/11 - somewhere, some kid is turning eleven years old, which must be just mind-blowing. NPR Music put together a typically fantastic program celebrating the numerological quasi-holiday by assembling songs that must be cranked up to eleven...
Musing on Parks & Rec
Omnivosaurs: has Parks & Rec successfully buried the idea of jumping the shark by showcasing two characters whose job is essentially to jump the shark every episode? Is it some masterful feint, a gambit that grizzled veterans initially disdain but later begrudgingly respect? It seems that way, now that The Office is billed as "following" Parks & Rec.
6 tags
"Behold, I make all things new."
In a mania which has its inception in a Facebook group chat, you will now be updated on everything I've been consuming in the past like five months. I can't believe it's November already; somewhere in the contract for my job must have been a hidden clause about entering the Twilight Zone and warping through dimensions at the most stressful, 30-hour work weekend pace possible. The...
6 tags
Why Couldn't Adventure Time Be On When I Was a...
I think the funniest show on TV right now is probably Parks and Recreation. I'd call Breaking Bad the most artfully made. But the most pure enjoyment you can get out of a TV show comes from Adventure Time, a show that crams more wild ideas into a ten-minute episode than most kids programming musters in its entire existence. Cartoon Network had nothing this amazing when I was watching it....
6 tags
Florence and Me
Yesterday, I woke up feeling terrible. My head was pounding, and I spent almost the entirety of the day holed up in my room, drifting in and out of fitful slumber. It was the kind of frustrating day where I got increasingly nervous about the fact that I had wasted another day of my life without accomplishing a single damn thing. I needed a rally. I finally hauled myself out of bed to head over to...
7 tags
What's Bothering Four Tops?
Motown's biggest acts are typically defined by their sense of fun, pop craftsmanship, and irresistible catchiness. Berry Gordy's dogged pursuit of hits meant that the kind of material churned out by the label was always, above all else, radio-ready. While competitor Stax found its footing with artists who sold songs based on a wild, impassioned delivery (Carla Thomas, Otis Redding),...
9 tags
Mayer Hawthorne's Revisionist Retro Soul
Mayer Hawthorne's debut album, A Strange Arrangement, was derivative beyond all reason and a pretty fun record at the same time. Literally every track has a clear influence from some specific corner of classic soul music, presenting his take on, for instance, a Marvin Gaye, Temptations, or doo-wop-style song. Beyond just the vocal delivery, these songs paid homage to his idols to a...
3 tags
Wilco's Second Act
The new Wilco album has been out for a few weeks now, and is so far enjoying a fair amount of critical acclaim. It feels like NPR has posted about 500 articles about it by now, which I know will cause people to call it "NPR rock" or "Dad rock," labels that are never used to be complementary. Those criticisms have grown exponentially since 2007's sleepy Sky Blue...
8 tags
Interview: The Bynars
There was a brief moment, back in 2003, when Outkast's Speakerboxxx/The Love Below won over not just the public, but the music industry and media as well. I bring up that era because it's the last time I can remember when a band could be fun, catchy, and a little silly and still get taken seriously by critics. Morose introspection, inscrutably poetic lyrics, bold political statements – these are...
9 tags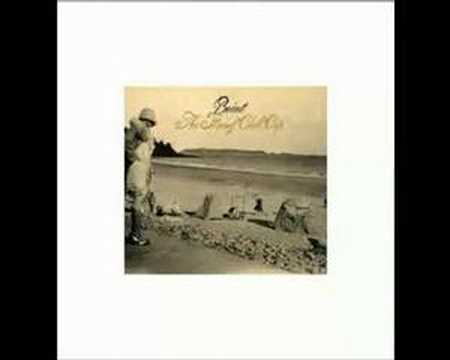 7 tags
An Inconsistently Coherent Recap of the Emmys
So, I decided I might as well write down my thoughts on the Emmys. I know I'm not a TV critic or anything, but I am an avid watcher of awards shows so I can bring that to the table. Full disclosure: I care slightly more than usual about this year's show since my friend/acquaintance/coworker Faith Soloway was backstage writing material for Jane Lynch, (they go way back). So I'm...
9 tags
2 tags
dear porn sites
I think I speak for all of us when I say, I do not believe that you are actually reblogging us and would like it if you would cease and desist.  Otherwise: thanks for knowing we exist. Sincerely, Thea P.S. Maybe we should do a porn-themed week of articles sometime. Yea/nay?
8 tags
Getting Ready for Super Tuesday
This Tuesday, September 13th, is going to be pretty great. I would seriously consider declaring it a personal holiday and taking the day off of work, but those seventh graders aren't going to teach themselves. Why am I so excited? you are wondering to yourself, probably speculating that I must have some sort of social engagement with a beautiful woman of high moral fiber. But you're...
8 tags
Re-Covering 9/11: media and memory
It's been 9/11/11 in New York City for 45 minutes and I just finished posting a #realitweets update.  I regret nothing, but maybe it's time for a moment of reflection.  A decade ago, I was in 7th grade walking from homeroom to math class.  As we filed past the other 7th grade homeroom one of my friends said, "Did you guys hear? A plane hit the World Trade Center."  Envisioning a news helicopter...
4 tags
#Realitweets Digest 3: Jersey Shore, Double...
After taking last weekend off for Labor Day (which I always almost call "Memorial Day"… #notanamerican), I'm back with pathetically few tweets for you.  While my reality TV consumption is still at an (embarrassing) all time high, a lot of the shows I'm watching have hit their mid-season slump, lighting the slow fuse to the pyrotechnics that will close the season....
4 tags
A Surprisingly Short Post About Spotify
Hey Team- Spotify is neat, but there's literally nothing on earth than reading an article where someone gushes about a computer program using words like "capabilities," "features," and "interface," so I'll encourage all seven of you reading this to go check it out. For the cool kids (or the dorky kids) who have their grubby little music-loving paws...
just spent two hours on a post and it got deleted! i resign from everything —andrew
5 tags
Everything's a Performance (or - Why Do We Enjoy...
I'm reading this book called Midnight in the Garden of Good and Evil. I know, I'm at least a decade late to the party. Normally I'd be such an elitist pain in the ass that I'd steer clear of a book that enjoyed such mainstream popularity, but this is a pretty excellent piece of work. For those unfamiliar with the book, it's a combination of true crime and travelogue...
9 tags
Colin Stetson and Humanity
Colin Stetson released an album this year called New History Warfare Vol 2. - Judges. It's a clunker of a title, sounding kind of academic and airless in contrast to how dynamic the album is. And honestly, it comes out of nowhere to be one of the biggest surprises of the year. Although I play the saxophone, I don't think I truly understood its potential as a solo instrument until I...
8 tags
#Realitweets Digest 2: sex drive
I won't make excuses for the tardiness of this digest.  I haven't really set a precedent for timeliness, anyway.  My sleep schedule is all out of whack because I've been staying up late to surreptitiously watch Paradise Hotel 2, and before you ask, no, I have not been tweeting.  Everybody needs a hobby, amirite?  After watching about five episodes of PH2, I've realized how...
12 tags
On Excitement
With Hurricane Irene, recently demoted to the far-less-ominous "Tropical Storm Irene," gusting outside my window, I've been inside all day catching up on recent music I haven't had the chance to digest yet. After a few listens, I've fallen head-over-heels for Out of Love, the first album by indie supergroup Mister Heavenly. Although I admire the bands lending...
7 tags
Chasing Hurricanes on Twitter →
This New Yorker article makes an interesting point about the influence of social media on Hurricane Irene reports.  Be safe, everyone, but don't let the h8rs tell you that you can't still find ways to laugh through the danger… and don't cross @HuriicaneIrene. - Thea P.S. I am also of the opinion that #hurricaneplaylist is an ingenious (and useful!) hashtag.  How else are...
5 tags
Adult! I Found an Adult! (An Adult Reviews The...
Now that I'm a college graduate on the cusp of starting gainful employment, I've been apartment-hunting. It involves a lot of unexpected, not-so-pleasant work, such as dealing with realtors who look like the kind of person you wouldn't trust to sell you meth, let alone a place to live. One day, while whining about this process with a group of friends, many of whom are still in...
8 tags
#Realitweets Digest
Well, you asked for it (no you didn't).  Every weekend until I leave for France, I'll be filling you in on my gluttonous intake of reality TV by publishing a digest of my very best tweets (in addition to publishing other exciting articles of course!).  [NB: I was originally planning to share twitter screencaps with you all, but that'll take too long, and whatever happened to good...
4 tags
The Weeknd ( w/ Thursday pun)
One of the many surprises of this year has been the emergence of The Weeknd, which started off as one of those enigmatic projects without any names attached. The Internet only got to speculate for a few days as the Toronto based group emerged to almost instant attention by almost everyone (just ask this guy down here on the right). The kicker was that the album is really good in an innovative,...
6 tags
The "Hail Mary Phenomenon"
So I recently finished watching Twin Peaks for the first time. Nothing like coming to an early 90s party 20 years too late, right? Now I know that the show has had a great deal of praise and criticism heaped on it over the years and of course, the show definitely deserves both. Just about everything involving Laura Palmer, Special Agent Dale Cooper (Haverford's greatest fictional alum. Sorry...
6 tags
On being an intelligent woman who likes Jersey...
"I thought Haverford girls were supposed to be classy."  That's one I'd never heard before.  This is a direct transcript of my response (thank you Facebook chat): "We are… but we have to find somewhere to put all that repressed trashy energy.  In my case: J-Shore, Dance Moms, The A-List.  Primarily.  Project Runway, but that's not trashy.  You've just now uncovered my darkest secrets."  Of course,...
6 tags
Songs for burning London →
Salon.com: "Decades before this week's riots in England, a racially mixed band provided a powerful soundtrack for London's youth uprisings. […] Their scorching music explains everything you need to know about the fires that periodically light up the London slums, from the 1960s until today."  (Keep reading…)
6 tags
An Ode to TV Judges
I know, I know. Usually I use this space to write some lengthy dissection of whatever album I'm listening to. The problem is, right now I'm listening to Watch The Throne - have you heard of this album Watch the Throne? It's really flying under the radar. Anyway, my knowledge of rap is shallow and embarrassing (like a kiddie pool owned by a full-grown adult), so it seemed best to...
2 tags
Music of my Summer (Pt 1)
So even though its still the beginning of August, the summer season is starting to fade away as people get excited for whats coming up in the fall. And by people I mean me, because I guess I can't speak for the rest of you. I spent about a week and a half going back through music blog posts and forum threads making sure I hadn't missed too many songs I would like, and now I am finally...
7 tags
It's not you, it's me
Dear Omnivosaurus Rex, In our time apart (which has been substantial… my bad), a lot has happened.  Google+ came out.  I joined Google+.  I promptly realized that my operating system is too outdated to take advantage of the coolest feature of Google+ (group video chats).  I realized that the financial barriers between me and a new computer are nothing compared to the American debt crisis. ...
4 tags
Updates
Gonna do my best to add a little more omni to this saurus: 1. Started watching Claymore. I'm like five episodes in, and the English voice acting is pretty abysmal, but it's OK so far. The premise is still pretty thin, but I suppose that's to be expected (even greats like Cowboy Bebop take a bit to get going). The members of the Organization have a lot of trouble reading into...